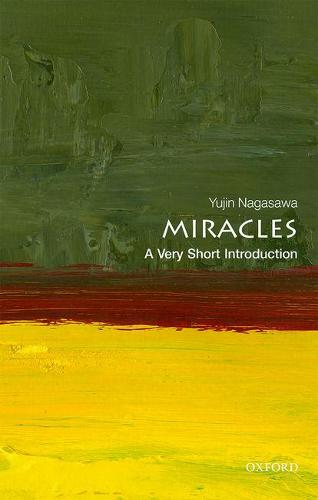 THESE QUESTIONS ARE BASED ON THE COURSE NOTES FOR THE ABOVE TOPIC THAT CAN BE FOUND HERE.
THIS TEST (AND MANY OF THE OTHERS ON THIS SITE) MAY ALSO BE OF USE TO STUDENTS FOLLOWING OTHER ADVANCED LEVEL RELIGIOUS STUDIES COURSES.
BEAR IN MIND THAT THESE TESTS ARE MEANT TO BE DIFFICULT. FOR THIS REASON THEY SHOULD BE ATTEMPTED AFTER THE AFOREMENTIONED NOTES HAVE ALREADY BEEN CAREFULLY REVISED. HAVING SAID THAT, IT IS POSSIBLE THAT ERRORS MIGHT HAVE BEEN MADE DURING THE CREATION OF THE TEST. PLEASE USE THE CONTACT FORM TO LET ME KNOW IF YOU THINK YOU HAVE SPOTTED ONE
OCCASIONALLY, NEW INFORMATION MAY ALSO BE INTRODUCED.
THE LANGUAGE USED IN ALL BLOG POSTS AND IN THE FOLLOWING TEST HAS NOT BEEN SIMPLIFIED. THIS IS BECAUSE EXPANDING YOUR PERSONAL VOCABULARY IS IMPORTANT IF YOU WISH TO ACCESS THE HIGHER GRADES AT ADVANCED LEVEL.
FOR THE ANSWERS TO THE QUESTIONS, SCROLL DOWN TO THE END OF THIS BLOG ENTRY.
1.Who defined a miracle as a remarkable and beneficial coincidence which is given a religious interpretation?
a. Holland
b. Hume
c. Aquinas
d. Nagasawa
2. TRUE or FALSE? For Yujin Nagasawa, miracles are nomologically impossible, that is, they are events which are both logically and probabilistically impossible.
3. TRUE or FALSE? Jesus's miracles in the New Testament, such as turning water into wine, walking on water and his resurrection are nomologically impossible.
4. Who defined a miracle as "a transgression of a law of nature by a particular volition of the Deity, or by the interposition of some invisible agent"?
a. Holland
b. Hume
c. Aquinas
d. Nagasawa
5. Which of the following is NOT an example Hume gives to support his view that testimony about miracles is unreliable?
a. Only the citizens of ignorant and barbarous nations report miracles.
b. Miracle stories are found in religions which make different truth claims. As these religions cannot all be true, the accompanying stories undermine and cancel each other out.
c. Reports of miracles when closely investigated often turn out to be rarely witnessed by educated people with a good reputation.
d. Alleged miraculous powers have never been demonstrated to the satisfaction of an audience of sceptics by those who claim to possess them.
e. People have a tendency to want to believe in miracles and to spread testimony about them, especially if they are are already religious. Such reports therefore have little credibility and are on a par with rumours about marriages spread among countryfolk.
6. Which of the following is NOT an accurate criticism of Hume's views about miracle testimony?
a. He is too specific how many witnesses of good standing and a decent education are required to establish the veracity of a miracle. Some may lack a university education and their moral reputation may not be known to a sufficient number of others, without this meaning that they are always easily deceived or untruthful when it comes to their testimony about miracles.
b. His analogy with the excitement generated by gossip about marriages and the potential spreading of false rumours about such liaisons does not entail that rural marriages never take place. Similarly, the enthusiasm that often accompanies reports of miracles does not mean that those reports must invariably be false.
c. Empirical surveys have shown that belief in miracles persists, not only in 'Ignorant and barbarous nations' but also in relatively civilized ones where the citizens have received a decent education e.g. the USA.
d. Conflicting court testimony does not necessitate that no crime has occurred that someone might be guilty of. Similarly, conflicting testimony about miracles does not entail that they never happen.
7. TRUE or FALSE? Hume additionally argued that, as a matter of principle, miracles can never happen, as it is always unreasonable to believe in them.
8. TRUE or FALSE? Nicholas Everitt has argued that violation miracles are logically impossible because the very notion of a violation miracle is nonsensical, and comparable to the idea of God somehow being able to make a square circle.
9. The critic of belief in miracles who pointed out that no cases of regrown missing limbs ever occur at pilgrimage sites like Lourdes where healings have allegedly happened is…
a. Wiles.
b. Dawkins
c. Everitt
d. Swinburne
10. The philosopher who does not believe in divine intervention in the form of miracles because this would mean that God would have to be partisan is:
a. Wiles
b. Swinburne
c. Everitt
d. Nagasawa
ANSWERS
a
FALSE – miracles ARE nomologically impossible for Nagasawa, but cannot be logically impossible as there is nothing logically impossible about, say, Jesus rising from the dead. However, they also not probabilistically impossible, as probabilistically impossible events CAN happen by chance (like the Erskine Lawrence Ebbin incident mentioned in the course notes).
TRUE
b – Note with respect to Aquinas that he would have been unaware of 'laws of nature' as such but would have noticed how our experience of nature is consistent, which is indicative of regularities in something that he took to be God's creation.
d
a – he spells out the conditions that witnesses of miracles have to meet only vaguely in this instance.
FALSE – Hume argued only it is never rational or justifiable to believe in miracles, not that they can never happen.
TRUE
b – it is a claim that Dawkins made in one of his documentaries.
a